Burkina Faso: Integrated soil fertility management
Burkina Faso faces natural soil poverty as well as a continuous decline in soil fertility due to the overexploitation of land, soil and water resources caused by population growth and the corresponding demand for food. Poor management practices (e.g. bush burning) often result in soil erosion and the subsequent loss of topsoil, thereby further limiting land suitable for crop production (Nyamekye et al., 2018). The increasing occurrence of droughts presents an additional stressor for soils, contributing to land degradation and reduced soil fertility.
Integrated soil fertility management, commonly referred to as ISFM, can help to secure agricultural outputs under those conditions and has been promoted in Burkina Faso for several decades (Zougmoré et al., 2004). Considered a key factor in improving low soil and crop productivity in Africa, ISFM is defined as "a set of soil fertility management practices that necessarily include the use of fertiliser, organic inputs and improved germplasm, combined with the knowledge on how to adapt these practices to local conditions in aim of maximizing the agronomic use efficiency of the applied nutrients and improving crop productivity. All inputs need to be managed following sound agronomic principles" (Vanlauwe et al., 2010). ISFM is not characterised by specific field practices, but is "a fresh approach to combining available technologies in a manner that preserves soil quality while promoting its productivity" (Sanginga & Woomer, 2009). ISFM requires interventions to be aligned with prevalent biophysical and socio-economic conditions at farm and plot level (Vanlauwe et al., 2015). Typical for drylands, ISFM in Burkina Faso is based on the following objectives: 1) maximising water capture and decreasing runoff, 2) reducing water and wind erosion, 3) managing limited available organic resources and 4) strategically applying mineral fertilisers (Sanginga & Woomer, 2009). Suitable interventions include, for example, Zaï, half-moons, stone bunds, filter bunds, grass strips and mulching.
ISFM is a promising adaptation strategy under all future climate change scenarios, supporting the rehabilitation of soil where it is degraded and increasing the plant diversity in Burkina Faso. At present, ISFM is mostly used in central and northern Burkina Faso, however, the technology could be beneficial for all regions in the country to manage soil moisture and fertility, partly due to its rather small-scale initial investment. This is also reflected in the results of the cost-benefit analysis which show that implementing ISFM techniques would be beneficial for the farmers (see Figure 1).
The following recommendations can thus be given for Burkina Faso:
Awareness raising and training on the advantages and implementation of ISFM to support the effectiveness of this strategy which is relatively time consuming for farmers. The consideration of the technology in education and extension programs can also help to support the effective dissemination.
Policies towards sustainable land use intensification, as well as the rehabilitation of degraded soils and the necessary mechanisms to implement and evaluate these can help to promote the uptake of ISFM.
Research on innovative ISFM practices as well as the dissemination of the results can improve the effectiveness of the technology and further strengthen the adoption rate.
The public sector can play an important role in creating a platform for bringing together and linking key partners in research, education, extension, service providers, input providers, and farmers to facilitate farmer mobilisation and capacity development.
Policies that incentivise credit and loan schemes and subsidy programmes for the production of organic inputs could address the issue of lack of access to equipment and input.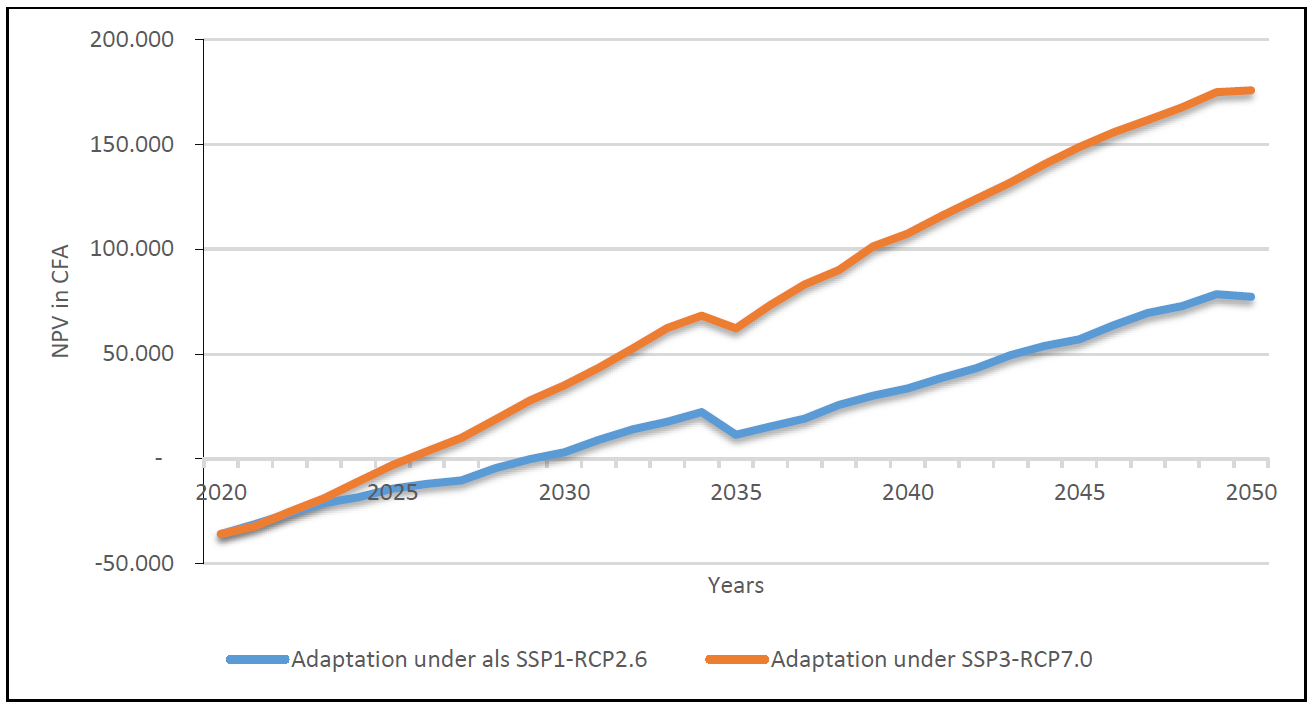 References
Nyamekye, C., Thiel, M., Schönbrodt-Stitt, S., Zoungrana, B. J. B., & Amekudzi, L. K. (2018). Soil and Water Conservation in Burkina Faso, West Africa. Sustainability, 10(9), 1–24. https://doi.org/10.3390/su10093182
Sanginga, N., & Woomer, P. L. (2009). Integrated Soil Fertility Management in Africa—Principles, Practices and Development Process. Tropical Soil Biology and Fertility Institute of the International Centre for Tropical Agriculture (TSBF-CIAT).
Vanlauwe, B., Bationo, A., Chianu, J., Giller, K. E., Merckx, R., Mokwunye, U., Ohiokpehai, O., Pypers, P., Tabo, R., Shepherd, K. D., Smaling, E. M. A., Woomer, P. L., & Sanginga, N. (2010). Integrated Soil Fertility Management: Operational Definition and Consequences for Implementation and Dissemination. Outlook on Agriculture, 39(1), 17–24. https://doi.org/10.5367/000000010791169998
Vanlauwe, B., Descheemaeker, K., Giller, K. E., Huising, J., Merckx, R., Nziguheba, G., Wendt, J., & Zingore, S. (2015). Integrated soil fertility management in sub-Saharan Africa: Unravelling local adaptation. Soil, 1, 491–508.
Zougmoré, R., Ouattara, K., Mando, A., & Ouattara, B. (2004). Rôle des nutriments dans le succès des techniques de conservation des eaux et des sols (cordons pierreux, bandes enherbées, zaï et demi lunes) au Burkina Faso. Science et Changements Planétaires/ Sécheresse, 15(1), 41–48.