Stakeholders validate results from climate risk analysis for Cameroon
On March 29th, a one-day workshop was held in Yaoundé to validate the results of the climate risk analysis for Cameroon together with stakeholders working at the intersection of climate change and agriculture.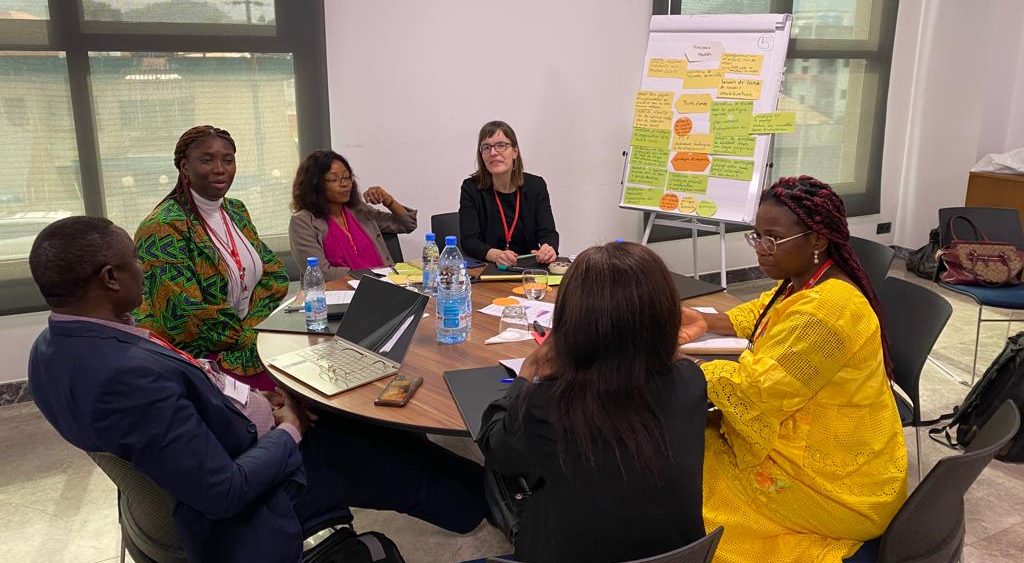 Validation of results
The overall objective of the climate risk analysis was to provide scientific evidence on climate risks in the agricultural sector in Cameroon and to evaluate suitable adaptation strategies for smallholder farmers.
At the validation workshop in Yaoundé, the key results of the climate risk analysis were presented and through active stakeholder participation and constructive discussions, helpful feedback, recommendations and suggestions were collected. The workshop was supported and co-chaired by ONACC (Observatoire National sur les Changements Climatiques) and attended by 36 participants, including:
Representatives of five ministries and national research institutes: MINEPDED (Environment), MINEPAT (Economy & Planification), MINADER (Agriculture), MINEE (Water & Energy) MINT (Transport) and CRECC (Scientific Research Institute)
Representatives of national universities
Representatives of local civil society organisations

Representatives of international organisations, such as ICRAF, WWF, GIZ Cameroon and the German Embassy (BMZ)
Political endorsement
The AGRICA study is endorsed by the Ministry of Environment, Nature Protection and Sustainable Development of the Republic of Cameroon (MINEPDED). Representatives of MINEPDED at the workshop stressed the importance and relevance of the study results for current national climate and development policies in Cameroon and affirmed the Ministry's support.
Next steps
The feedback that was received at the validation workshop and beyond is currently being incorporated into to final study which will be published in summer 2023. The final study will also include a shorter summary paper aimed at policy makers.