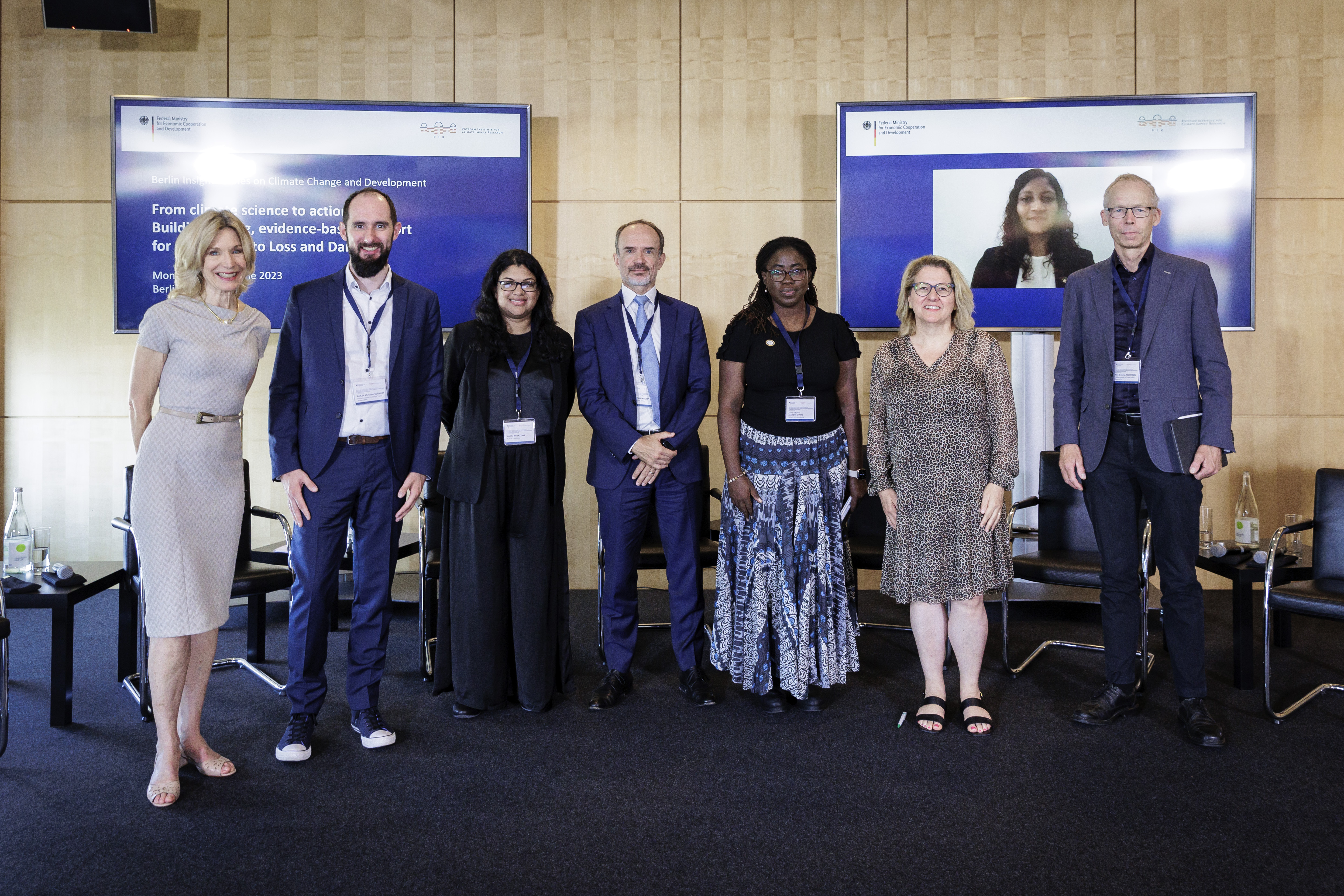 After years of derailing the political discussion of Loss and Damage (L&D) last year's United Nations (UN) climate negotiations reached a momentous conclusion on setting up L&D funding arrangements including a L&D fund. Since then there have been several meetings by the Transitional Committee (TC) to operationalise the funding architecture and the topic was further negotiated at the Bonn Climate Change Conference (SB58) beginning of June.
Losses and damages manifest in different ways on the ground. Consequences of climate change can already be quantified by attribution science and climate-impact modelling such as changes in many climate extremes and their impacts, both in terms of individual events and long-term trends. Besides economic losses and damages, there are also non-economic losses and damages (NELDs) – such as those of human lives or cultural assets – that are difficult to quantify. Among other discussions on who should pay into the fund, who should be able access it and how it should be governed, the TC is currently investigating the different ways on how to integrate losses and damages incurring from slow-onset events such as sea level rise as opposed to individual extreme events and NELDs.
In the light of the recent advances, last month's Berlin Insights Series opened up the dialogue on how research can support in addressing L&D. At the event, Federal Minister of Development Svenja Schulze (BMZ) and Professor Johan Rockström (PIK), highlighted the importance of research on L&D for strengthening the evidence-base in partner countries. Federal Minister Svenja Schulze emphasized how much her ministry values the cooperation with PIK and how glad she is the topic of L&D finally gets the attention it deserves "At the last years COP in Sharm El-Sheikh, the international communicated decided to create new financial arrangements, this included a fund to address Loss and Damage. This was a breakthrough in the history of climate negotiations and an important signal of solidarity and global climate justice".
The event brought together stakeholders from the political space, academia, finance, civil society, and practice in a panel discussion: Khadeeja Naseem (Minister of State for Environment, Climate Change and Technology of the Maldives), Christoph Gornott (Working Group Leader, PIK), Yositha Wijenayake (Attorney-at-law, Executive Director SLYCAN Trust Global), Niels Holm-Nielsen (Head of the Global Facility for Disaster Reduction and Recovery (GFDRR) at the World Bank) and Abena Takyiwaa Asamoah-Okyere (Office of the Minister of Finance, Ghana), who shared their view and experience on the topic.
Minister of State Khadeeja Naseem made the detrimental effects of losses and damages clear: "Our islands are made on top of coral reefs. So the marine life in the oceans sustains us. The reefs protect us. They provide food. They give us income. And when the reefs die, the Maldives will cease to exist."
Professor Johan Rockström, Director of the Potsdam Institute for Climate Impact Research added: "It is not possible to put monetary value on losing your home. losing your home is a complete, unacceptable disaster. Mitigation and resilience is the […] first resort. And Loss and Damage is the last resort. Loss and Damage is fundamentally a failure."
Research plays a crucial role: "We need to act integrated across the whole sphere of mitigation and resilience building to avoid unmanageable adaptation and therefore also escalating losses and damages. At the same time, we need to have a bridge between the climate science and attribution to be able to help policy makers, governments, to be able to handle losses & damages in a humane and just way" according to Prof. Rockström.
The Berlin Insights Series on Climate Change and Development provides more detailed insights into the deepened cooperation between the BMZ and PIK. The Series serves as a forum for dialogue among policymakers, scientists, and practitioners, with a view to fostering exchange about the challenges of climate change in the Global South. One of the flagship projects of the past years of the cooperation has been the AGRICA project, through which BMZ and PIK have provided several climate risk analyses for different countries in sub-Saharan Africa. AGRICA is anchored in the PIK RD2 working group Adaptation in Agricultural Systems which is lead by Prof. Christoph Gornott and Dr. Lisa Murken. The working group is also working on climate impact attribution and Loss and Damage.